I am aware that this is now very old news, but i thought i'd share it anyway. So a bunch of weeks ago, i was up early on a sunday morning, (i can never seem to sleep in, even though my church doesn't start till 1:30 in the afternoon...) and i got a call from my dear Emmers, asking where the ER is and if i could take Chloe and her there, because Chloe was feeling very sick!
I ended up taking her to the hospital here in Provo, where they did like a thousand tests on her. A few blood samples, some tears, and a million laughs later, Chloe has appendicitis, and begins to prep for surgery!!
pre-any meds chloe
post-morphine chloe
pre-surgery chloe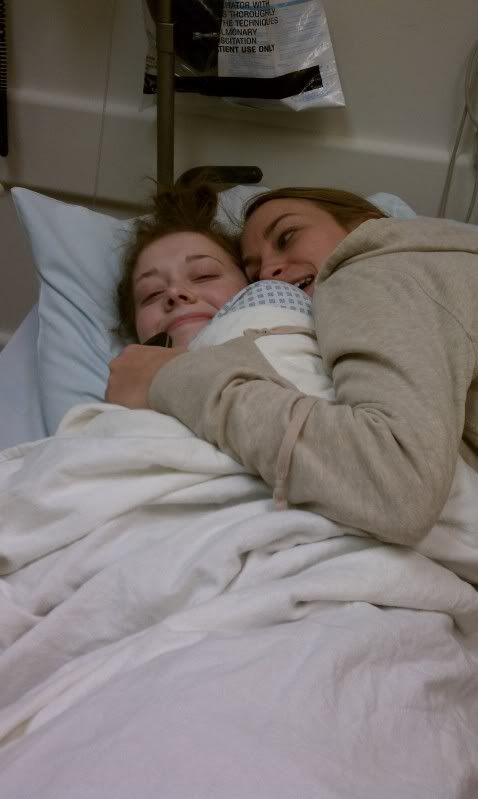 post-surgery chloe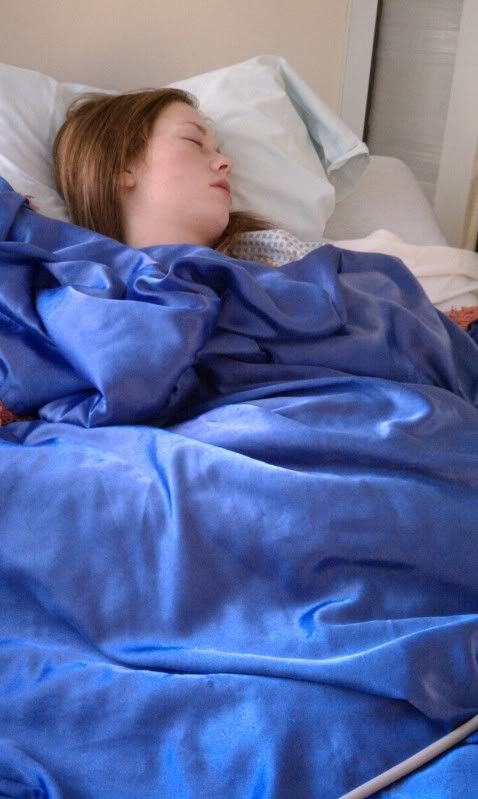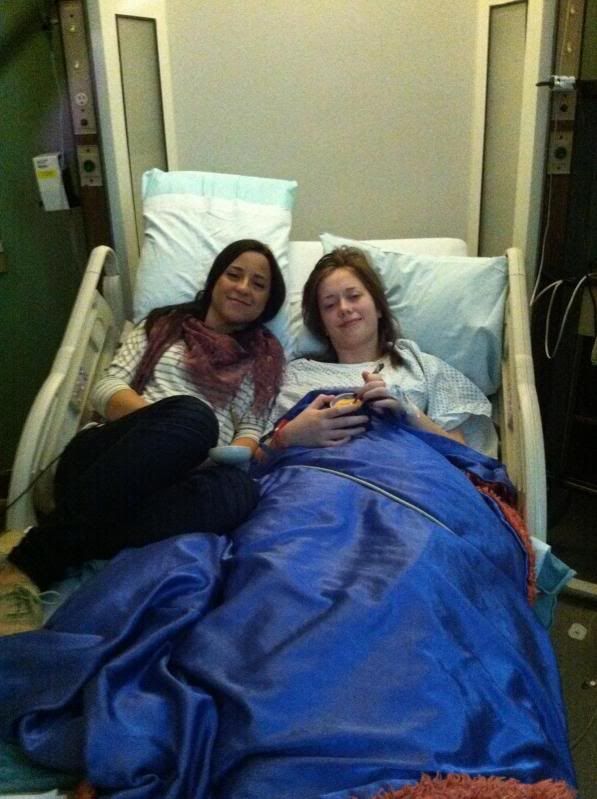 i snuggled up next to her, a little family lovin.
Chloe was seriously great. She had the best attitude, and was more concerned about missing Kim K's wedding special that night than about what was actually happening to her. She's such a champ.
That girl's pretty much all healed up and back to business now, it's just taken me 5 billion years to write about it. Videos of pre and post surgery to come!!
Have you had surgery? What was your favorite and least favorite parts about it?